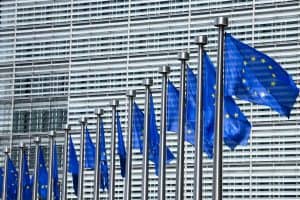 Spain and Slovenia could face financial penalties after being referred to the Court of Justice by the European Commission for failing to implement MiFID II, despite being six months into the new regime.
A statement from the European authority said that not fully complying with the rules risks major disruption to EU markets, with cross border passporting of various investment services potentially being unable to operate between EU Member States.
In January, Spain and Slovenia were warned about non-compliance with the rules but to date Spain has notified the regulator of partial compliance, and Slovenia has not notified the Commission of any measures to comply with the rules.
The Commission added that non-compliance with MiFID II makes markets less safe as trading venues and investment firms won't be operating under stringent and transparent operational requirements.
"These rules are crucial building blocks for the proper functioning of securities markets and are essential for the continued operation of the European single market. If Member States do not transpose the rules, investors are not able to benefit from the enhanced investor protection provided under MIFID II," the European Commission said.
"This includes safeguards of financial instruments and funds belonging to clients, product governance obligations and the rules applicable to the provision or reception of fees, commissions or any monetary or non-monetary benefits."
If Spain and Slovenia now fail to communicate measures that the regulation will be implemented in time, the Commission is able to ask the Court of Justice to impose penalties on both countries.