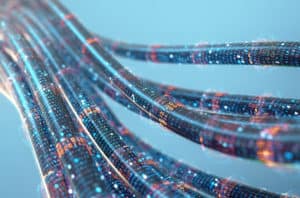 Charles River has entered into a new partnership with Neptune Networks to gain access to fixed income inventory data.
Under the terms of the partnership, Neptune will provide aggregated, real-time fixed income axes and inventory through Charles River's order and execution management system (OEMS) to buy-side traders.
Charles River, which was acquired by State Street in a $2.6 billion deal which closed in October last year. According to the firm, the partnership with Neptune represents the latest endeavour to expand its "growing ecosystem of global liquidity venues, data, analytics, third party apps, and benchmark providers".
"Collaborating with Neptune underscores Charles River's commitment to offering our clients the most diverse and comprehensive platform available for managing their fixed income products and portfolios," said John Plansky, CEO Charles River.
"Neptune's innovative approach to standardising massive volumes of unstructured data and aggregating liquidity across multiple dealers enables our clients to make faster and more informed trading decisions in highly fragmented and illiquid fixed income markets."
Launched in 2016, Neptune Networks (formerly known as Project Neptune) provides a venue for investors to sift through bond axes and inventory data from bank counterparts and allows a more targeted approach to executing large size orders in fixed income.
The platform currently has 28 dealers, with over $210 billion of gross notional and more than 60,000 axe/inventory items updated in real-time across 30,000 individual bonds daily.