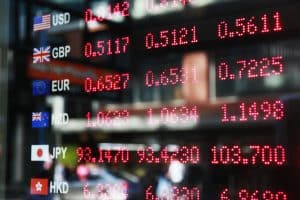 The chief executive officer at FX settlement specialist CLS will step down from his position as of 30 September.
A statement from the company confirmed that David Puth, who has led the business since 2012, has decided to step down as CEO, and the firm is currently evaluating candidates for his replacement.
In the interim period chairman Kenneth Harvey will act as CEO until a successor is found. At the same time, CLS independent director Bryan Osmar and director Rick Sears will assume Harvey's responsibilities as chairmen of the board of CLS.
"It has been a privilege for me to lead CLS during a transformative time for the industry," said Puth. "Our overall financial position is strong, which enables CLS to continue to grow while investing in the resilience of its infrastructure."
During his tenure as CEO, Puth oversaw the transition of the company's designation as a systemically important financial market utility (FMU) by the Financial Stability Oversight Council (FSOC). He also led the development of several new products and services for market settlement, processing and data.
Puth also guided the company through a rebrand amid structural changes in FX markets, and oversaw major investments in CLS's technology infrastructure.
His career in the financial markets spans 30 years, including 19 years at JP Morgan where he held several senior leadership roles overseeing the bank's FX, interest rate derivatives, commodities and emerging markets businesses.
"I have every confidence in CLS's board of directors and am pleased to hand over the management of CLS to the next generation of leaders. I look forward to taking on new challenges in the future, and to working closely with Ken and the broader team during this transitional period," Puth concluded.