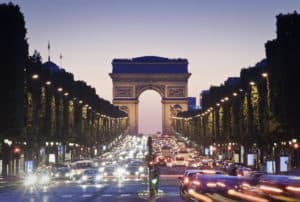 US hedge fund Citadel and market maker Citadel Securities will open a new office in Paris in a bid to extend the institution's longstanding presence in Europe.
The new office, which is subject to regulatory approvals, is due to open in the first half of 2021 and will be the firm's eighteenth location globally across North America, Europe, and Asia-Pacific.
Both Citadel and Citadel Securities have longstanding histories of operating in Europe. Citadel opened its first European office in London in 1999 and operates in equities, fixed income and macro, commodities, credit, and quantitative strategies, in the region.
Citadel Securities launched in Europe in 2007. The firm is one of the largest market makers on many of Europe's equity exchanges and has operated an electronic liquidity provider systematic internaliser (ELP SI) since 2017.
"Paris is one of the leading financial centers in Europe, and we are excited to be opening an office there as we continue to expand in the region and globally," said Edwin Lin, head of global fixed income, Citadel.
"It will provide us access to a strong local talent pool and enable us to further deepen our relationships with European counterparties and policymakers as the region's capital markets continue to integrate."
The news follows Citadel and Citadel Securities' announcement in August that they would be opening a new office in Singapore as part of plans to expand into Asia Pacific. Alongside the new Singapore office, both firms said they would continue to expand in Hong Kong, with Citadel Securities also increasing its existing presence in Singapore and Sydney.
"Paris offers a compelling opportunity to grow our rapidly expanding business, increase proximity to our valued clients and broaden our ability to attract the brightest minds in Europe," added Paul Hamill, global head of FICC distribution, Citadel Securities.