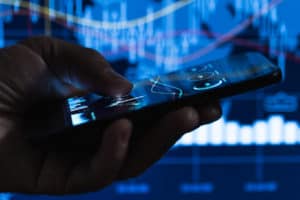 Citadel Securities takes the top spot when it comes to payment for order flow (PFOF), forking out $2.6 billion in 2020 and 2021 according to 606 reports gathered by the US' Securities and Exchanges Commission (SEC).
The market maker due to its dominant market share accounted for around a third of the total market spend on PFOF in 2020 and 2021, followed by Susquehanna (G1X global execution brokers), which spent a $1.5 billion and Virtu which spent $654 million in the same period.
Equities makes up a small portion of PFOF, accounting for around $877.5 million of Citadel Securities' spend, with $1.7 billion of its $2.6 billion spent on options flow.
Citadel Securities declined to comment. Susquehanna had not responded to a request for comment at the time of publishing.
PFOF is a form of compensation that comes in the form of transferring some of the trading profits from market makers to brokerages in return for directing orders from varying parties to be executed with them.
It's proved a contentious subject globally, with regulators in Europe and the US exploring the possibility of limiting the practice as some claim it does not channel flow – much of it coming from the mushrooming retail segment – based on best execution.
Presenter of Apple series The Problem, Jon Stewart, has claimed on social media that volumes at competitors Virtu and Citadel Securities exceeded those of the New York Stock Exchange at the start of 2021, boosted by PFOF.
However, according to 606 disclosures, brokers that do charge PFOF set a flat rate that is charged consistently across wholesalers and market makers argue this supports merit-based allocation.
"By charging every wholesaler the same PFOF rate, retail brokers create a level playing field on which wholesalers compete based on the merits of execution quality," a Virtu spokesperson told The TRADE. "This makes the retail broker's decision to route more (or less) order flow to a wholesaler based on that wholesaler's execution quality, the amount of price and size improvement, technology, customer service and operational resiliency―not about how much each wholesaler pays for order flow."
Virtu has long been a strong advocate of PFOF and has been vocal in its concerns around Europe's Mifir proposals that sought to prohibit payment for order flow for "high-frequency traders organised as SIs". Under the changes, venues will instead have to earn retail order flow by publishing competitive pre-trade quotes in yet another move to level the playing field between execution venues.
In comments submitted to regulators, the firm argued that in contrast with the US markets, EU PFOF is non-transparent and therefore does not support best execution. Instead, it advocated better disclosures to ensure fairness including the percentage of brokers'' flow allocated to a market maker, and brokers' order routing logic and process for determining best execution.
"While banning PFOF might sound like a simple path forward, we caution that doing so is not simple and risks encouraging new and less transparent and inefficient alternatives to be created," Virtu said in its statement.
There was also talk at the end of last year from the US Securities and Exchanges Commission (SEC) that it would be exploring potential future changes to PFOF regulation in light of complaints it's conflicted.
Around 40% of institutional equity traders in the US have pegged PFOF and regulatory changes surrounding it as the most crucial developing market structure trends for the year to come, according to research by Coalition Greenwich in February.