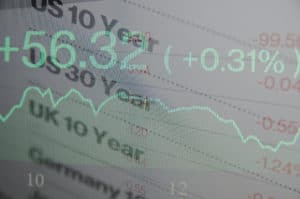 The chief operating officer (COO) for Citadel Securities' global fixed income business has departed, after helping lead the development of its fixed income market making business.
Nicola White, Citadel Securities' COO for fixed income, currencies and commodities (FICC), has left after serving more than three years in the role.
She has been replaced by Amit Bhuchar, who joined Citadel Securities in December last year from hedge fund AQR Capital Management where he was previously the COO of its fixed income business. Bhuchar was also the former global head of fixed income trading at JP Morgan Asset Management for over four years.
Bhuchar will now be responsible for the continued buildout of the Citadel Securities' global FICC franchise.
White joined the US firm in 2016 after nearly 12 years at Morgan Stanley, where she was the global head of the bank's rates and fixed income electronic trading team. White's Linkedin profile states she is now in "non-compete". 
During White's time at the US firm, she has helped to significantly expand its electronic market making capabilities for US Treasuries and other fixed income markets. In 2017, it joined Tradeweb's electronic platform for trading US Treasuries as a liquidity provider, gaining access to more than 1,000 institutional traders.
Citadel Securities has set its sights on competing with the large investment banks that have, in the past, dominated market making for fixed income and credit markets. Citadel Securities began ramping up its fixed income business following the appointment of Paul Hamill as head of FICC in 2014 from UBS.
The business now provides liquidity and market making services across interest rate swaps, US Treasuries and credit indices for over 1,200 clients.
In addition to the hiring of Bhuchar in December, Citadel Securities also recruited Kelly Wang head of APAC FICC sales and relationship management in October, and Lucy Liu as head of transaction sales for Europe and Asia in September.