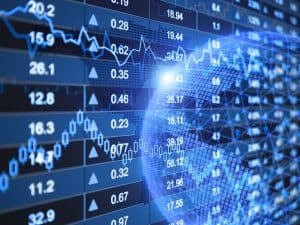 The head of fixed income, currencies and commodities (FICC) sales and relationship management for Europe and Asia at Citadel Securities has departed after four years with the US-based market maker.
Brian Oliver has left the firm to pursue other opportunities and is now on gardening leave. He played a key role in developing Citadel Securities' European FICC business, having built out the firms swaps and Treasuries franchise across the region during his tenure.
The firm also became a fixed income systematic internaliser during this time, allowing it to trade with counterparties using its own capital away from an exchange or other trading venues under MiFID II.
"We are grateful to Brian for his valuable contributions in helping build our European FICC business over the past four years," Paul Hamill, global head of FICC distribution at Citadel Securities, commented on Oliver's departure. "We are excited about Citadel Securities' continued growth in 2020 including full scale launch of our euro swaps offering and further expanding our Treasury business in Europe and Asia."
Oliver joined Citadel Securities in 2015 following almost six years with JP Morgan where he was formerly EMEA head of derivatives clearing and collateral management sales. Prior to that, Oliver worked as a managing director for OTC new business initiatives at CME Group.
Following his departure, Citadel Securities will continue to target growth of its FICC business, with plans to launch a Euro swaps market making business this year a key focus.
In August, Bank of America's senior executive director of fixed income sales, Lucy Liu, joined Citadel Securities as head of European transaction sales, as the firm looked to expand its Treasuries and rate swaps business in Europe. Similarly, the former head of BondVision UK multilateral trading facility at MTS, Alyson Rodriguez, who joined Citadel Securities in 2016, was promoted to head of relationship management in July.
Oliver's exit also follows the recent departure of Nicola White, Citadel Securities' global fixed income operating chief, last week. She has been replaced by Amit Bhuchar, who joined Citadel Securities in December last year from hedge fund AQR Capital Management where he was previously the COO of its fixed income business.