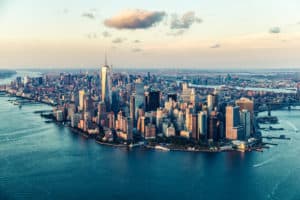 US-based market maker Citadel Securities has hired Barclays veteran and former global head of markets, Joe Corcoran, for a newly-create role. 
A Citadel Securities spokesperson confirmed to The TRADE that Corcoran has been appointed head of markets at the institution, based in New York.
He will oversee sales and trading for equities and fixed income, currencies and commodities (FICC), including Citadel Execution Services, NYSE Designated Market Maker, and the Citadel Securities FICC divisions.
Corcoran has more than 28 years of experience in trading and markets at Barclays and Lehman Brothers. At Lehman Brothers, Corcoran started out as an equity volatility trader and soon became global head of equity derivatives trading.
He then joined Barclays following the bank's acquisition of Lehman Brothers in 2008, and held various senior positions including global head of markets, global head of equities, credit products and prime services.
Corcoran will take up the newly-created position as Citadel Securities targets growth across its business. It is currently one of the largest equity and options market makers in the US, trading over 40% of US retail equity volume and 20% of total US equity volume on a daily basis.
According to a report from Bloomberg last month, Citadel Securities is targeting growth in US stock options after previously building out its FICC business. The firm told Bloomberg that it has more than 1,200 institutional clients, with 40 signed up to trade equity options.