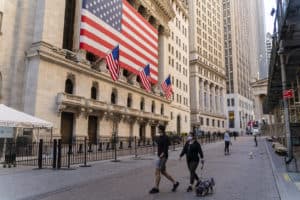 Citadel Securities converted an entire hotel in the US into a bubble for its traders and their families at the height of the coronavirus pandemic to ensure they could continue working. 
Speaking at the virtual TradeTech Europe conference, head of business development EMEA at Citadel Securities, Dr Hans Christian Reinhardt, revealed that the market maker decided to establish the trading bubble in the hotel for hundreds of people in mid-March. 
"We are a critical part of the market infrastructure in the US and we decided on extreme measures to augment our ability to continue providing liquidity to our clients," Dr Reinhardt said. "We converted the hotel into what I would call a Noah's Ark of trading."
The boardroom of the hotel was transformed into a state of the art and fully functioning trading floor for 50 Citadel Securities traders. Procedures were put in place across the entire complex to safeguard and house the traders, as well as support staff and their immediate family members who formed the bubble. Hotel staff also stayed on the premises to serve the traders. 
Dr Reinhardt added that the entire undertaking took roughly ten days and a team of 100 Citadel Securities staff and external vendors who worked around the clock to achieve the design. Roads were dug up to install nine kilometres of fibre optic caballing at the location and a new power grid was built, with a redesigned cooling system. Personalised workstations were also deployed for the 50 traders. 
"It was an amazing achievement," Dr Reinhardt commented. "By 30 March, we were ready to go. It was an extreme measure and one that we still have in place. As a safeguard, we felt that this is what we need to do.
"The personal experience around that has been very positive. It's extreme to be away from your family, not your closest family because they were part of it too, but to be away from other friends and family for a substantial period of time."  
In the summer, Citadel Securities invited a group of summer interns into the trading bubble at the hotel for one month. Around the same time, the institution created a separate bubble for a number of summer interns, who had to isolate and were tested for coronavirus before entering the group.