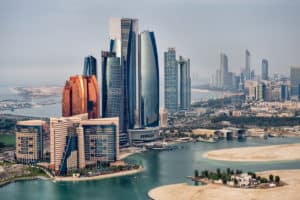 The head of equities trading at the Abu Dhabi Investment Authority (ADIA) has departed after four years and will relocate back to the UK in the new year, The TRADE understands.
Dale Brooksbank has left the sovereign wealth fund's centralised dealing department and the division will redistribute Brooksbank's responsibilities within the existing internal team, according to sources familiar with the matter.
A spokesperson at ADIA declined to comment on his departure.
Brooksbank joined ADIA in 2016 from State Street Global Advisors (SSGA) where he spent more than 10 years most recently as head of trading for Europe, the Middle East and Africa (EMEA).
At SSGA, Brooksbank was responsible for execution across equities, fixed income, FX and futures and options for the region He managed 11 traders across all asset platforms.
Prior to ADIA, Brooksbank worked at Legal & General Investment in equities and derivatives trading. He has also worked in equities, options and FX trading at Bank Sarasin and began his career in relationship support and trading at ANZ Bank.