Citi has appointed a new head of high-touch trading for developed markets EMEA in London, according to two people familiar with the matter.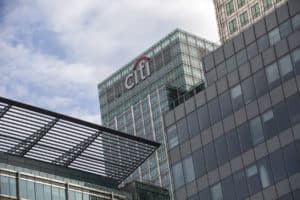 Will Cussen, an equities trading veteran, will replace Marc Francis in this role. Francis will assume a new position as head of block execution and facilitation at the bank.
A Citi spokesperson declined to comment.
Cussen joined Citi over 12 years ago, according to his LinkedIn profile, prior to this he worked as a trader at Bank of America.
Francis, a managing director, joined the US bank over 11 years ago and previously enjoyed stints with JP Morgan, Goldman Sachs and Deutsche Bank, his LinkedIn profile says.
Citi just hired three new traders for its stock trading division in London, as reported by The TRADE. Mark Brodie, Jack Clayton and Wale Osikomaiya all joined the equities team in recent months. The bank also recruited David Lackenby as an equity driven sales trader for the business.
The bank reshuffled its global equities sales division in December of last year with the aim of becoming one of the top four banks in terms of stock trading rankings.
Equity markets revenues of $1.2 billion increased 40% in the
third quarter 2021
, the bank said, "driven by derivatives, prime finance and cash equities, reflecting solid client activity and favorable market conditions."