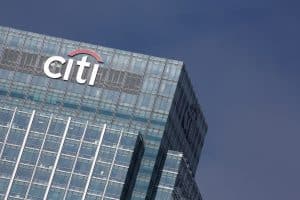 Citi has announced that it will provide $15 million to support COVID-19-related relief activities globally.
The money – donated by the Citi Foundation – will be split three ways between different global causes.
A third of the money will go to the COVID-19 Solidarity Response Fund, with $5 million to No Kid Hungry to support emergency Food Distribution Programs in the US and the final portion will be directed to additional international, country-specific efforts in places that are severely impacted.
Citi said it will also be working to identify additional opportunities to support longer-term recovery efforts in the coming weeks.
"These funds are just a first step in helping to support those immediately impacted by this crisis, including healthcare workers on the frontline and the foodbanks in the US that are feeding our young people," said Michael Corbat, CEO, Citi. "This unprecedented situation demands that we continue to respond thoughtfully and decisively using the breadth of our philanthropic efforts and our core business activities."
The COVID-19 Solidarity Response Fund was established by the UN Foundation and the Swiss Philanthropy Foundation at the request of the World Health Organisation.
Contributions will go towards rapidly detecting cases, stopping transmission of the virus and caring for those affected. Funds donated by the Citi Foundation will join this collective effort to provide protective equipment for frontline health workers, equip diagnostic laboratories, improve surveillance and data collection, establish and maintain intensive care units and take other critical steps to scale up the urgent public health response to the pandemic around the world.
Citi highlighted that the work that No Kid Hungry does to provide meals to kids in need has "become even more pressing during school closures".
"Vulnerable kids will miss more than an estimated 101 million meals this week alone," Citi said in a statement.
In addition to Foundation support, Citi will directly match donations up to $2 million from the general public to No Kid Hungry.
Citi said it also is working diligently to help institutional clients navigate volatile markets and manage their business needs, and has leveraged its capital and liquidity position, as well as the measures the Fed has suggested banks use, to support the financial markets and the flow of credit to businesses.