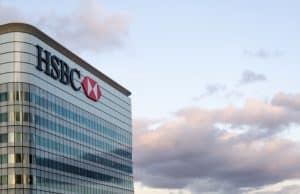 Investment bank HSBC has confirmed that Noel Quinn has been appointed chief executive permanently with immediate effect.
Quinn has been serving as interim group chief executive since August, following the former chief executive John Flint's decision to step down from the role last year after just 18 months.  
"Leading the bank on an interim basis for the last few months, I have really enjoyed working with Mark, the board and over 230,000 colleagues around the world to reposition the bank for success in the future. HSBC is an outstanding global company with talented and dedicated people," Quinn commented.
During his time with HSBC, Quinn has held various senior positions at the institution, including head of specialised and equity finance, group director of strategy and development at HSBC Insurance Services North America, and head of commercial finance Europe and head of commercial banking UK.
"In the last few months Noel has worked closely with the board to agree the key actions required to build and enhance performance on a sustainable basis. He has shown a great understanding of HSBC, the challenges we face and the significant opportunities for growth that lie ahead," said Mark Tucker Group Chairman.
HSBC is currently undergoing a major restructure, after the investment bank confirmed plans to combine its global markets and securities services businesses into a single unit, sparking a series of changes to its senior leadership.
Allegra Berman and Richard Godfrey, who jointly led HSBC Securities Services (HSS), will be given new roles as of May to reflect the restructuring.
Berman will become global head of institutional sales for markets and securities services, while Godfrey will lead a new product area named securities financing, alongside with Hossein Zaimi, global head of equities. This will comprise of equity prime financing, rates and credit repo activities and collateral treasury.
Both Berman and Godfrey will continue as global co-heads of securities services, but will now report to Georges Elhedery, co-head of global banking and markets.