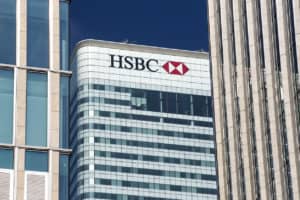 HSBC will combine its global markets and securities services businesses into a single unit, sparking a series of changes to its senior leadership.
Allegra Berman and Richard Godfrey, who jointly led HSBC Securities Services (HSS), will be given new roles as of May this year to reflect the restructuring.
Berman will become global head of institutional sales for markets and securities services, while Godfrey will lead a new product area named securities financing, alongside with Hossein Zaimi, global head of equities. This will comprise of equity prime financing, rates and credit repo activities and collateral treasury.
Both Berman and Godfrey will continue as global co-heads of securities services, but will now report to Georges Elhedery, co-head of global banking and markets.
"This combined entity will provide a number of significant opportunities, including enhancing our institutional client relationships and expanding our prime financing business," said Elhedery and Guyett in an internal memo seen by The TRADE's sister publication, Global Custodian.
In addition, derivatives clearing services will move into securities services, with Najib Lamhaouar, global head of OTC clearing and exchange-traded derivatives, reporting to Berman and Godfrey, and will join the securities services executive committee. The restructuring moves aims to create a clear separation between the private and public side division of HSBC's global banking and markets business, the memo added.
Since taking on the dual leadership role in 2018, Berman and Godfrey have sought to implement a 'universal banking' model to securities services by leveraging its extensive network across Asia and the Middle East, as well as maximising its investment and transaction banking services. The business has also implemented new technologies in order to tap into services across global markets, cash management, liquidity management, private markets and FX.
"This unit will enable global banking and markets to focus on supporting our institutional clients across the entire investment value chain – from research, market analysis, financing and execution to investor servicing, valuation, reporting, custody and clearing," said Berman and Godfrey in the joint internal note.
The restructuring reflects similar moves by other rivals banks that have sought to align the securities services business with their investment banking division. Last year, Citi confirmed the combination of its equities business with prime, futures and securities services to create a single equities and securities services unit.