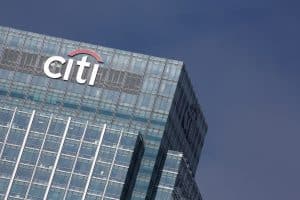 Citi has expanded its markets and securities division in Australia with three senior appointments in a bid to meet increased client demand in the market. 
The new appointments follow the bank's investment in growth in the electronic execution and prime brokerage business, with recent hires across the electronic business in Hong Kong, Singapore and Tokyo. 
Among the new hires is Johnny Lau who joins the electronic trading team at Citi after 15 years at Macquarie and Sanford Bernstein in roles focused on electronic and program trading for long-only accounts globally.
David Consentino will also re-join the futures sales team at Citi in Australia after most recently working at Bank of America as a vice president and at UBS as a director in exchange-traded derivatives sales. Consentino was formerly a vice president in futures sales at Citi for almost 15 years before leaving the bank in 2009.
Alongside the new hires, the head of futures, clearing and collateral client executives for Asia Pacific, Stephen Hair, will relocate to Sydney to join Australia's equity platform sales team. 
Brittany Wigmore has also been appointed a member of the bank's FX investor sales team after nearly 15 years at State Street, most recently as vice president for FX institutional sales.
"Citi in Australia is continuing to make significant investments across the Markets function including building out our electronic trading capability and supporting them with an experienced and skilled sales and distribution team," said Luke Randell, Citi Australia's head of markets and securities services. "We are committed to ensure we have the skills and capacity to meet the increasing activity from our clients."
The new appointments come as the bank continues to reshuffle its leadership globally with a series of new hires. Most recent was its reorganisation of its equities leadership for the Americas with head of FCX sales, Madlen Dorosh, appointed to head up its newly merged sales teams in the futures, clearing and prime brokerage division and prime finance business.