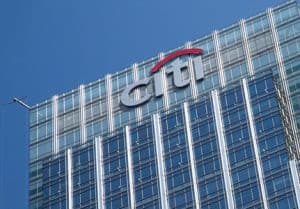 The global head of cash trading at Citi has reportedly left the firm just two years after he returned to the investment bank.
Armando Diaz joined Citigroup in March 2016 from Millennium Management where he was global head of execution services, overseeing the fund manager's execution team and strategies.
A spokesperson at Citi declined to comment on the move.
Diaz first joined Citi in January 2008 as head of US international trading and sales trading for cash equities, but left to join Millennium Management in 2011.
He started his career at Goldman Sachs in 1989 and was co-head of US micro trading and a partner with the investment bank.
Citigroup's markets business saw a difficult fourth quarter and annual performance. It reported a 17% decline in revenues across fixed income, equities and securities services in the last three months of 2017.
Equities suffered most with a 23% dip in sales from $685 million in the fourth quarter of 2016, to $530 million in the same period last year.
Citi said the decrease was down to an "episodic loss in derivatives of approximately $130 million, related to a single client event".
Overall Citigroup saw a net loss for the fourth quarter of 2017 of $18.3 billion on $17.3 billion revenues, compared to $17 billion revenues in 2016.