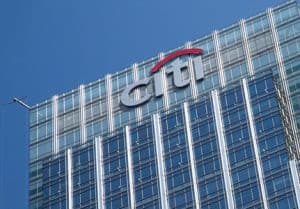 Citi has hired a former credit derivatives trader from UBS as head of credit trading for exchange traded funds (ETFs) in a newly-created role.
Melvyn Merran joined UBS in 2015 as a credit derivatives trader from Deutsche Bank where he traded credit index options for the German investment bank.
In the new role, Merran will be based in London and report to Citi's head of fixed income and currencies beta platform, Jay Mann.
The hire is part of Citi's strategic initiative to provide a leading ETFs platform across asset classes and geographies, supporting the full lifecycle from index creation, dedicated research and content, sales, trading, market-making, and fund services.
Last month, Citi also confirmed it would accept ETFs as collateral in agency securities lending transactions in a landmark move for the industry.
Citi has made several strategic hires to support its push in the ETF space, including Andrew Jamieson, previously global head of broker-dealer and market-maker relationships at BlackRock iShares, who is now global head of ETF product at Citi.
Gareth Myburgh, previously from BBH, was also recently appointed EMEA ETF product manager at Citi.
In 2018, the US investment bank said it will also launch an integrated fund administration for ETFs in Europe following the build out of its ETF services business in the US, Latin America and Asia.