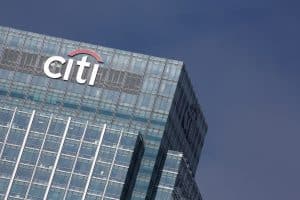 Citi's global head of foreign exchange Stuart Staley is set to leave the bank after almost two decades, according to an internal memo seen by The TRADE.
The bank is set to announce an interim global head of FX in the coming weeks while it posts the role and begins convening a selection committee to find his full-time replacement, the memo confirmed.
Staley originally joined Citi in 2004, just before the bank opened its Houston commodities office in 2005, joining the institution from American Electric Power where he had been serving as a managing director.
In his 19 years at the bank, he has served in a number of roles including as its head of commodities for the Americas and global head of the division in London.
He later became head of markets for Asia in 2018, taking on his most recent role as head of global foreign exchange last year.
"In his 19 years at Citi, Stu has made significant contributions to the firm across several roles, including his current one as global head of foreign exchange," the memo said.