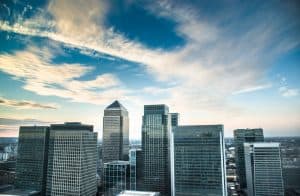 The head of trading in Europe at Hong Kong-based broker CLSA has departed to join outsourced trading company Tourmaline Partners, as MiFID II continues to drive 'supplemental trading'.
Rowley Aird has been appointed managing director for Europe at Tourmaline to support the firm's growth in the region, which follows increased demand for front-office outsourcing services in the wake of best execution requirements and high costs of regulatory compliance.
Aird joins Tourmaline from CLSA, where he formerly oversaw the broker's high- and low-touch business, including trading of equities in Asia on behalf of clients, as head of trading and execution services in Europe. He also oversaw the firm's MiFID II best execution implementation.
"Tourmaline's offerings provide so many benefits to the buy-side community – not just for smaller managers who may not have the resources to run their own trading desks, but also larger ones who may leverage our resources opportunistically, given time zone issues or the challenge of maintaining extensive broker lists," Aird commented on his appointment.
Prior to CLSA, where he worked at for almost six years, Aird was based in Hong Kong and held various senior algorithmic trading and sales roles at major institutions such as Bloomberg, Liquidnet and UBS.
"Rowley's deep skill set and years of experience as a senior trader make him an outstanding addition to our Europe team," said Andrew Walton, head of European business at Tourmaline. "An increasing number of fund managers are realising that outsourced trading firms like Tourmaline can provide benefits of scale and global reach that would take major investments of time and money to replicate internally."