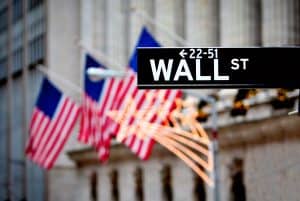 The US financial regulator has fined fixed income alternative trading system (ATS) TMC Bonds $2.1 million for failing to protect confidential client information, including trading intentions.
According to the Securities and Exchange Commission (SEC), TMC Bonds disclosed the identities of firms looking to trade corporate bonds to potential counterparties more than 2,500 times between January 2016 and June 2018, despite touting its platform as being anonymous. TMC Bonds did not admit or deny the findings of the SEC.
TMC Bonds, founded in 2000, provides trading in various fixed income products including municipals, corporates, treasuries, agencies and certificates of deposit, with click-to-trade or request for quote (RFQ) functions.
The firm was acquired by US exchange group ICE in July 2018 for $685 million. ICE said at the time it announced the acquisition that TMC Bonds will offer new and complementary access points to liquidity for its customers, while expanding its global fixed income services across analytics, execution and post-trade.
In February this year, ICE formed a new business division, ICE Bonds, which incorporated ICE BondPoint, ICE Credit Trade and TMC Bonds under single management, with continuous and end-of-day pricing and analytics provided by ICE Data Services.  
The SEC added that TMC Bonds did not have adequate safeguards or procedures in place to protect client information, and it failed to notify the regulator of the failings in various regulatory filings.
"Alternative trading systems – whether they trade equities or fixed income securities – must have in place adequate policies and procedures to protect their subscribers' confidential trading information. Despite advertising an anonymous platform, TMC Bonds failed to meet its Reg. ATS obligation," said Joseph Sansone, chief of the SEC's market abuse unit.