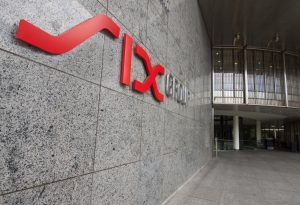 SIX has launched a new collateral management technology interface aimed at eliminating many of the challenges caused by fragmented systems.
The platform, named Collateral Cockpit, will join-up fragmented front and back-office information systems to give repo professionals the ability to view and manage collateral in real-time, on one platform. The technology will initially serve the Swiss repo market through an initiative driven by the Swiss National Bank.    
Currently, collateral is managed across the front and back—office through systems developed by a range of technology services providers. However, the diversity of systems means human intervention is high, as constant monitoring and communication is needed across operations units to avoid errors.
"The collateral management process, done properly, has always been a complex, fragmented process. However, with the Collateral Cockpit, we finally put repo professionals in the driver's seat," says Valerio Roncone, head of future business, SIX. "Through harnessing the power of automation and intelligent data practices, they can now let technology take care of the mundane such as monitoring and adjusting and focus on the tasks relevant to them."
At the centre of the Cockpit's capabilities is an inventory that provides a holistic view across all processes, including collateral forecasts, usage, valuation and purpose. As a result, users can automate processes, such as asset allocation, conduct asset substitutions quickly, and enable informative alarms to alert on failed deliveries with explanations on how to overcome them.
Stakeholders across the front and back-office, as well as treasury functions, can access information and actions relevant only to them, through pre-defined, permissioned user profiles.    
SIX is currently in the process of migrating 160 accounts from its current CO:RE collateral management platform onto its new Future Tri-Party Agent (FTPA) service.