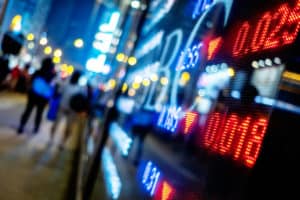 US derivatives exchange giant CME Group and data and analytics provider IHS Markit have announced plans to launch a new post-trade joint venture for the over-the-counter (OTC) markets.
The joint entity will combine the services from IHS Markit's MarkitSERV and CME Group's optimisation businesses – Traiana, TriOptima, and Reset – to offer an enhanced post-trade service to the OTC markets across interest rate, foreign exchange (FX), equity and credit asset classes.
CME Group and IHS Markit said the new entity would provide market participants with improved front-to-back office workflow, better connectivity, and improved trading certainty, giving them the opportunity to improve risk management and post-trade operational efficiency.
"As OTC derivatives markets become increasingly fragmented, market participants are seeking to more effectively manage their risk and optimise their balance sheets," said Terry Duffy, CME Group chairman and chief executive officer.
"By combining the strengths of these diverse businesses into one organisation, the joint venture will be better positioned to serve clients worldwide by driving innovation, developing valuable products and providing operational efficiencies."
IHS Markit is expected to make an equalisation payment of $113 million this summer giving it 50% ownership and shared control of the new venture. Additional terms of the transaction were not disclosed.
"As the trade processing ecosystem continues to evolve, we believe there is an opportunity to reduce operational complexity and deliver additional value to customers," said Lance Uggla, IHS Markit chairman and chief executive officer. 
In September, IHS Markit and CME also paired up to combine the execution management system (EMS) from CME Group's FX trading platform EBS with the investment management platform from IHS Markit, thinkFolio.