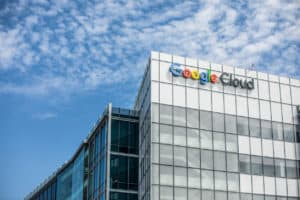 US derivatives exchange CME Group has confirmed an expansion of the market data it provides via Google cloud with delayed and JSON formatted data.
CME Group clients can now access real-time and delayed data in FIX Binary and real-time JSON (JavaScript Object Notation) formats, without the need to provision servers or add additional infrastructure on Google Cloud.
"CME Group is constantly exploring new ways to help our customers make the most informed trading decisions, including more flexibility in the ways they can access our reliable market data," said Trey Berre, global head of data services at CME Group.
"We have seen considerable demand for cloud-based data delivery since we launched last year, and we are pleased to offer more solutions that make it even easier for customers to use our data in the format that works best for their individual needs."
The new delayed data is automatically compliant with CME Group licensing policies, and therefore removes the need for intermediary data service providers. Google Cloud will facilitate customer access to both historical and real-time market data for CME via the cloud.
CME confirmed plans in October last year to team up with Google Cloud to offer clients real-time futures and options market data. The exchange groups can access real-time CME Group data, including market data from its electronic trading system for futures and options across asset classes, CME Globex, as well as third-party data sources.
"We're pleased to expand our relationship with CME Group to now offer more diverse data consumption options for their customers," said Christin Brown, global financial services strategy & solutions lead at Google Cloud. "At Google Cloud, we believe housing market data in the cloud provides a wide range of benefits for data consumers – from having fast access to tremendous amounts of data at their fingertips to providing more ease and flexibility to accessing data on their terms."