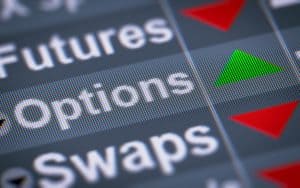 US derivatives exchange and clearinghouse CME Group has set a new international quarterly trading record during the second quarter of this year, driven by high volumes across Europe, Asia and Latin America.
The exchange operator said that international average daily volume during Q2 2019 reached new highs of 5.3 million contracts traded, an increase of 25% year-on-year, beating the previous record of 4.9 million contracts set in the first quarter of 2018.
In Europe, the Middle East and Africa (EMEA), CME said average daily trading volume during the same period hit an all-time high of 4 million contracts per day, up 28% from last year, while average daily trading volume in Asia Pacific (APAC) stood at a record 1.1 million contracts traded during the period.
Similarly, average daily trading volume in the Latin America (LatAM) region also reached a record 173,000 contracts in the second quarter at CME Group, an increase of 81% compared to the same period last year, and up from the previous record of 137,000 contracts set at the beginning of last year.
"During the second quarter, our EMEA, APAC and LatAm markets all hit record highs, reflecting a global need for risk management," said William Knottenbelt, senior managing director and head of international, CME Group. "With CME Group's broad array of derivatives products available virtually round the clock, our international customers outside of North America recognise the benefits of trading on a robust, liquid and regulated marketplace."
Globally, including US trading volumes, CME Group said that average daily volume increased 14% year-on-year in the second quarter this year to 20.9 million, making it the second highest quarterly record.
Last week, CME Group agreed to sell its NEX Exchange business to London's Aquis Exchange in a £2.7 million deal. The acquisition will provide Aquis with a route into listings and a recognised investment exchange (RIE) license in the UK.