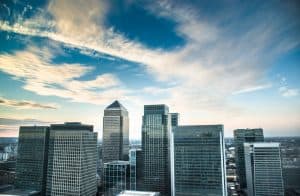 London trading venue Aquis Exchange has reached an agreement to acquire NEX Exchange from CME Group for a cash consideration of £1, plus £2.7 million based on NEX Exchange's working capital levels.
The deal will provide Aquis Exchange with a route into listings and Recognised Investment Exchange (RIE) status in the UK, as the firm looks to take on incumbent exchange groups to build a pan-European, technology focused listing exchange for growth companies.
"Our stated aim is to become the leading technology-driven exchange services group, and this acquisition is a milestone towards delivering this vision," said Alasdair Haynes, chief executive officer of Aquis Exchange.
"We have a successful blueprint of proven technology and are confident that we can not only deliver growth but we can also positively address the current issues in small and mid-cap trading. We have the capability, capacity and ambition to drive further shareholder value through this transaction."
CME Group completed its acquisition of NEX Group, formerly ICAP, in November 2018. The exchange operator's chief executive, Terry Duffy, said at the time that the combination of both firms would form a futures, cash and OTC markets powerhouse.
NEX Exchange has 89 companies currently listed on its two markets with a combined market capitalisation of around £1.9 billion, working alongside 51 registered brokers and seven market makers.
"We are pleased to have reached an agreement with Aquis Exchange to acquire NEX Exchange from CME Group. There are natural synergies between the two companies, and we believe Aquis is well positioned to take NEX Exchange to the next level of its growth," Ken Vronman, senior managing director of cash markets and optimisation services at CME Group, commented.
Aquis Exchange's acquisition of NEX Exchange is expected to close later this year, pending approval from the Financial Conduct Authority (FCA).