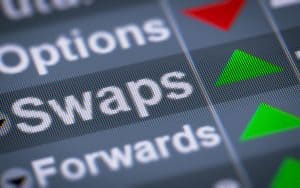 Risk management services provider Traiana has unveiled a new service that aims to fully automate post-trade lifecycle management of the equity swaps market.
Known as Equity Swaps Lifecycle Management, the new service normalises data reported by swaps providers and carries out reconciliation and affirmation of daily valuations, payments and legal confirmations to flag any changes to the underlying swap.
It also allows buy-side firms to view all exceptions in one place, so that disputes between counterparties can then be resolved on a daily basis, rather than at monthly resets, using the exception manager tool.
The CME Group-owned post-trade services provider said that automation is essential for both counterparties in terms of improving data reporting, reconciliation and avoiding losses at the monthly reset.
"Our new Equity Swaps Lifecycle Management service creates huge operational efficiencies and significantly reduces settlement risk for market participants," said Joanna Davies, global head of Traiana.
"Until now, it has been extremely challenging for buy-side firms to sift through multiple swap provider reporting statements in various formats, across thousands of trades and positions per day to look for potential issues and work out exactly what has changed at the month-end reset."
Traiana concluded that phase one of Equity Swaps Lifecycle Management is now live, with further phases due to be rolled out throughout this year and in 2020.
In May, Traiana provided direct central clearing connectivity to Eurex to streamline clearing processes for clients. The connection to Eurex means that market participants can submit trades executed on electronic venues for clearing, and reflects client's demand for access to Eurex Clearing OTC interest rate derivatives clearing service.