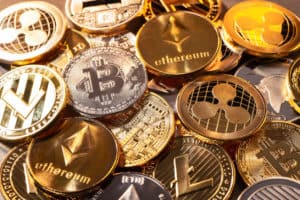 CME Group is launching new options contracts based on Ether futures from 12 September, The TRADE can reveal.
The new contracts deliver one ether future, sized at 50 ether per contract, and represent a full-sized version of the group's existing micro-sized Ether option. They will be based on the CME CF Ether-Dollar reference rate (which also services as the daily reference rate for the US dollar price of Ether).
The contracts add to CME Group's existing crypto range, which also includes Bitcoin and micro-sized Bitcoin options, which it launched back in March 2021.
"The launch of these new options contracts builds on the significant growth and deep liquidity we have seen in our existing Ether futures, which have traded more than 1.8 million contracts to date," said Tim McCourt, global head of equity and FX products at CME Group.
The roll-out of the new options is supported by market players seeking to provide their clients with broader hedging options within the digital asset space.
"With the upcoming Ethereum protocol merge, we expect this new contract to see significant interest from both our traditional customers as well as crypto native clients," said Sam Newman, Digital Assets Head of Brokering at TP ICAP.
"As the demand for crypto derivatives increases, we look forward to providing liquidity to allow customers to hedge risk and manage exposure to ether," added Ryan Duckworth, head of trading at US-based Akuna Capital Head of Trading.
CME Group saw record daily volumes of Ether futures trading in July, with Q2 volumes up 27% over Q1.