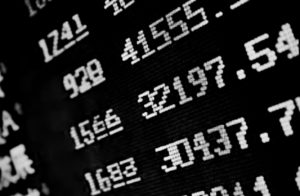 US derivatives exchange CME Group has launched an FX options volatility tool in a bid to help traders monitor price relationships for better execution quality during volatility.
The FX options volatility tool takes price data that is functionally equivalent to over the counter (OTC) options and creates a volatility grid by tenor and deltas to provide a comparison.
The comparison aims to help FX traders monitor price relationships more effectively and make more informed decisions across markets, ensuring best execution across strategies, CME Group said.
"Our new FX Options Vol Converter calculates and converts our listed FX options premiums, fixed strike data, rules, and formats into an OTC-equivalent volatility surface, in OTC standard tenors, deltas, and quote conventions – creating comparable pricing across major options pairs," added Paul Houston, managing director and global head of FX products at CME Group.
"Traders can quickly act upon a market opportunity with a drilldown showing the product code, reference premium price, volatility, delta, and futures value to help identify their trading opportunity."
The launch comes as part of CME Group's commitment to providing users with the tools needed to cope with recent market volatility.
Last month, the exchange confirmed its plans to launch new futures contracts based on the Nasdaq-100 Volatility Index (VOLQ) to provide traders with expanded capabilities to hedge portfolio volatility exposure. The plans to launch the new VOQL futures contracts on 5 October are pending a regulatory review.