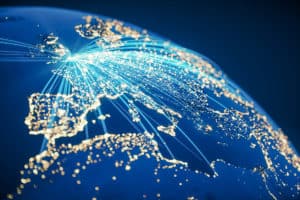 CME Group's head of sales for its regulatory reporting division has departed to join RegTech startup singerulebook.com
Chris Dingley has been appointed head of sales at the firm with immediate effect, focusing on new business opportunities and partnerships to grow the business. He has worked with Abide Financial, now part of CME Group, for more than six years.
"singlerulebook.com has massive potential to change how many users interact with regulation. The proposition really answers the 'why now' question when meeting the compliance challenges of financial services firms," Dingley commented.
Former regulator, Wim Nelen, and trading technology entrepreneur, Stefan Hendrickx, founded singlerulebook.com to provide an automated platform for legal and compliance. The RegTech's clients include exchanges, law firms, consultancies and asset managers. singlerulebook.com's aim is to organise, link and visualise all regulatory requirements onto a single platform.
Its platform uses natural language processing to capture regulatory knowledge, which is structured and visualised for users in a compliant manner.
"[Dingley] will undoubtedly make an immediate impact as we begin the next phase of our scaling strategy," Nelen commented. "I am particularly impressed with Chris' strong understanding of our market and the senior leadership quality that he will bring to our growing team."