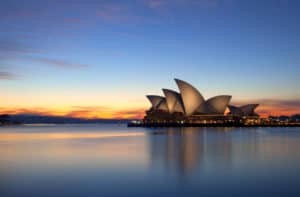 Derivatives pre- and post-trade margin analytics provider Cassini Systems has confirmed its expansion into Asia with the opening of a new office in Sydney, Australia.
The company said the move follows the recent onboarding of a large Australian asset manager, and interest in its services from other buy-side firms across the Asia-Pacific region.
To support the expansion, Cassini Systems has hired Greg Ballesty as product specialist for Asia to lead its product efforts. Ballesty has four decades of experience in derivatives, banking and collateral management in the region, having previously worked at SmartStream Technologies in Singapore and Australia, and as a sales director for Lombard Risk in Singapore.
"The opening of our Sydney office will enable us to have a local sales and service footprint and in turn better serve both current and future clients in this region," said Liam Huxley, CEO of founder of Cassini Systems.
"Now more than ever, given current market volatility, market participants need to understand and analyse the key drivers in margin movement and the related liquidity and cost impact. Additionally, optimising usage and allocation of collateral is key to reduce liquidity squeezes. Greg's expertise and experience will undoubtedly contribute to our success."
Cassini specialises in derivatives margin analytics, with a platform that allows traders to calculate margin on cleared and uncleared derivatives. Its services can help buy-side firms reduce their initial margin levels and reduce the costs of derivatives trading, the firm claims.
In October, Tradeweb teamed up with Cassini Systems to integrate life-cycle cost analytics to its interest rates derivatives platform. Tradeweb said at the time the move aims to help clients reduce costs of execution and prove best execution.