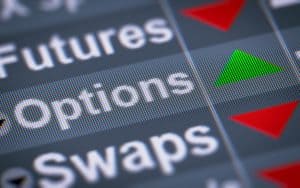 Tradeweb has teamed up with margin optimisation providers Cassini Systems and OpenGamma to deploy life-cycle cost analytics to its interest rates derivatives trading platform.
The integration of margin optimisation analytics will provide institutional investors with pre-trade initial margin calculations and real-time insight into trade execution options, including optimal clearing venues and clearing broker selections. Tradeweb said the move aims to help clients reduce costs of execution and prove best execution.
"Tradeweb continues to connect markets, this time by bringing together our award-winning rates derivatives marketplace and pre-trade analytics and margin calculation specialists," said Enrico Bruni, head of Europe and Asia business at Tradeweb. "Our strategic alliance with Cassini and OpenGamma will equip investors with flexibility and choice, when selecting the best way to satisfy their margin and best execution requirements."
Clients will be able to choose between the analytics provider to check margin impact of interest rate swap trades on portfolios before execution. The analytics will also help buy-side firms with the phased implementation of the uncleared margin rules (UMR), with the final two phases due to be enforced in September 2020 and 2021.
"Our collaboration with one of the leading marketplaces for interest rate derivatives is a major step in providing capital efficiency to the buy-side," said Peter Rippon, CEO of OpenGamma. "By adding our renowned margin analytics onto Tradeweb's execution platform, firms will have access to unique CCP optimisation models that help them address the funding challenges created by new regulation."
Christoph Hock, head of multi-asset trading at Union Investment, also commented that the ability to connect to margin optimisation analytics on Tradeweb will allow his team to manage costs of trading across the trade life-cycle more efficiently.
"We look forward to using this innovative solution, which will help us ensure a well-informed, cost-efficient, and regulatory compliant trading workflow ahead of key industry reforms," Hock added.