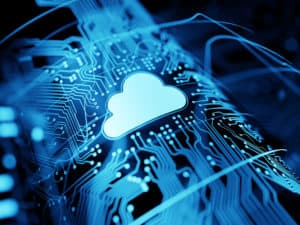 Collateral and margin management services provider CloudMargin has hired a senior sales head at US exchange operator CME Group, as chief commercial officer role.
David White joins CloudMargin in the newly-created role, reporting to chief executive Stuart Connolly, who White worked alongside during his time as head of sales for the triResolve business of TriOptima, now part of CME Group.
White has been charged with setting and achieving revenue goals at CloudMargin, while overseeing the sales and marketing teams. He will also roll out strategies to create more efficient workflows and to boost sales.
"I had a great working relationship with David at TriOptima and am delighted he has joined CloudMargin as our chief commercial officer," said Connolly. "This is an important new role for us as we continue to grow, and David will hit the ground running, thanks to his deep domain and technical expertise, understanding of our product, and strong working ties with our outstanding partners – such as AcadiaSoft – as well as many in our client universe."
CloudMargin's new CCO has 14 years' experience of capital markets, primarily in over-the-counter (OTC) trading and derivatives. He has spent the last three years as head of sales at triResolve and prior to this he spent four years at the sister company at TriOptima as a product marketing executive.
"With continued regulatory change, and a desire across the industry to drive new levels of efficiency, CloudMargin is well positioned to capitalise on the significant opportunity that exists and continue to carve out its place as a key market provider," White commented.
This new hire at CloudMargin adds to the recent expansion of its senior team. This month, the firm hired Deutsche Börse veteran, Miriam Marascio, as its head of client services. She will lead the onboarding, support and ongoing relationships with its clients, which includes asset managers, brokers, banks, insurance firms, outsourcers and technology vendors.