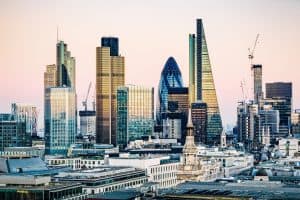 CME has announced new senior management figures for its BrokerTec, EBS and Optimisation Services business lines.
John Edwards has been named global head of BrokerTec, the fixed income dealer-to-dealer trading platform, having formerly served as a managing director for BrokerTec in Europe. He will continue to be based in London and report to Seth Johnson, who is remaining with the company in a transition role.  Dan Cleaves also will remain with the company in a transition role, leading BrokerTec North America and managing the platform's migration to CME Globex. 
Guy Rowcliffe has been appointed global head of Optimisation Services, with responsibility for leading the development of CME Group's full optimisation portfolio and serving as head of its TriOptima and Reset businesses.
Reporting to Rowcliffe, Joanna Davies will oversee Traiana and the company's regulatory reporting services. Raf Pritchard will continue to manage TriOptima's triResolve business line, and Paul Busby will continue to lead ENSO. Rowcliffe will report to Ken Pigaga, who is remaining with the company in a transition role.
Jeff Ward has also been named global head of EBS, the foreign exchange matching platform. Ward formerly served as global head of NDFs and forwards and head of EBS Asia, based in Singapore. He will now be based in London.
In order "facilitate integration", CME said Andrés Choussy and Peter Weibel also will remain with the firm for a transition period. Tim Cartledge will be departing the company in May.
CME completed its acquisition of NEX Group in a deal valued at £3.9 billion in November last year, forming a combined company for futures, cash and OTC markets. It was announced that the NEX brand would be retired, but CME would continue to operate the markets and optimisation businesses as sub-brands, including BrokerTec, EBS, Traiana and TriOptima.
"By combining the strengths of our two leading organisations, CME Group is uniquely positioned to address the changing needs of market participants worldwide," CME Group's CEO, Terry Duffy said at the time.
"Together, we will provide efficient access to futures, cash and OTC markets, as well as post-trade services and data offerings that will further support cost-effective trading and risk management."