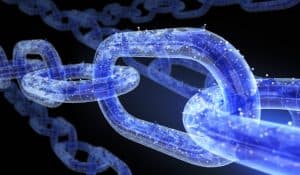 The president of the German central bank has dismissed the use of blockchain technology for transferring and settling securities, after a trial project found it was more costly and slower than current methods.
The announcement follows the conclusion of a joint experiment launched by the Deutsche Bundesbank alongside Deutsche Boerse in 2016 which tested the use of the technology for the settlement of cash and securities.
Jens Weidmann, president of the Deutsche Bundesbank, said at an industry event that the prototype, in principle, fulfilled all basic regulatory features for financial transactions. However, he distributed the notion that the technology would mean cheaper and faster processes than current settlement mechanisms.
"The blockchain solutions did not fare better in every way: the process took a bit longer and resulted in relatively high computational costs," said Widmann.
"Similar experiences have been made elsewhere in the financial sector. Despite numerous tests of blockchain-based prototypes, a real breakthrough in application is missing so far."
Similar tests have been run in US by the DTCC and blockchain-specialist Digital Asset, in which both proved the technology is capable of processing an entire day's volume of trading in the US equity market. Although neither tests showed that the technology had made securities settlement faster and cheaper.
The Australia Securities Exchange (ASX) is currently implementing distributed ledger technology (DLT) for their equities post-trade system.
Other central banks have started exploring the use of DLT for their financial systems.
The European Central Bank (ECB) recently published a report on the use cases of using DLT in post-trade processes, identifying the use of smart contracts to improve shareholder identification and transparency, the transmission of information on corporate actions, and electronic voting.
However, it has in the past been wary of the potential of DLT to destabilise its pan-European securities settlement platform TARGET2 Securities (T2S).