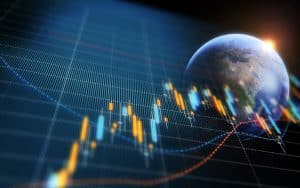 CME Group's Traiana has made several improvements to its Credit Risk Hub to allow FX prime brokers to define trade information in more detail for increased credit risk control.
Traiana will now allow FX prime brokers to list the various FX instruments and currency pairs that buy-side clients can trade as part of tri-party agreements via the Credit Risk Hub, which can impact the credit that is extended to them.
The Credit Risk Hub consists of two services including a designation notice manager (DNM) for FX prime brokers to establish and amend FX tri-party agreements with buy-side clients if they default on a trade, and a calculation engine to allow FX prime brokers to control buy-side credit extensions.
"Control over credit risk is a key concern for us and our clients," Leah Mallas, global head of FX prime brokerage and FX clearing at JP Morgan. "Working with Traiana's enhanced tools, we are able to provide added controls coupled with increased credit, tenor and product scope. This enables more efficient execution of clients' trading strategies while also strengthening our risk management as an intermediary."
Traiana added that by documenting an increased level of trade granularity in the DNM tool, the calculation engine can then monitor the additional trade data to prevent overallocation of risk to clients, while brokers remain in compliance with the tri-party agreements.
"Citi is focused on giving clients enhanced trading flexibility, while prudently managing our credit exposure. Credit Risk Hub's new enhancements are a key complement to Citi FX PB's suite of risk management controls and facilitate increased market access for our clients," Mariam Rafi, Americas head of OTC clearing at Citigroup, also commented.