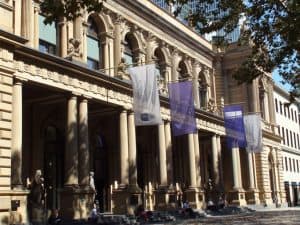 Chairman of exchange operator Deutsche Börse Joachim Faber has confirmed he will step down from his position next year.
Faber informed the group and its shareholders during its annual general meeting this week that he will resign as chairman, and withdraw from the supervisory board at Deutsche Börse as of next year's annual general meeting.
Having been chairman of Deutsche Börse since 2012, Faber came under intense scrutiny from shareholders for the exchange group's failed merger with the London Stock Exchange Group (LSEG), which was shut down by authorities in Europe due to competition concerns in March 2017.
Around the same time, Deutsche Börse became embroiled in an investigation following allegations of insider trading involving its then chief executive, Carsten Kengeter. Kengeter was said to have purchased shares in Deutsche Börse, worth around €4.5 million, just two months before the exchange announced its plans to merge with LSEG.
In December, Deutsche Börse accepted a fine of €10.5 million to settle the case but remained adamant that the allegations were unfounded. Kengeter resigned from his position as CEO in 2017 following the scandal, and struck a deal with prosecutors early this year to pay a €4.5 million settlement.
Deutsche Börse said in a statement about Faber's decision to step down as chairman that it will inform the market about Faber's succession in due course, in accordance with legal requirements.  
Earlier this month, the exchange operator confirmed that it is in negotiations with Refinitiv, formerly Thomson Reuters Financial & Risk, to purchase its FX electronic trading platform FXall for approximately $3.5 billion.