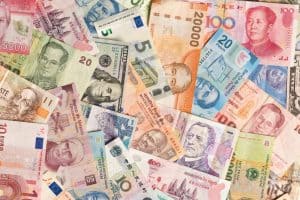 Deutsche Börse has confirmed it is in negotiations to potentially buy certain FX business units from data provider Refinitiv.
The Frankfurt-based exchange group confirmed the talks after a report by Reuters revealed it was in talks to buy FXall, an FX electronic trading platform owned by Refinitiv, for around $3.5 billion.
However, while Deutsche Börse confirmed in a regulatory filing that the negotiations were taking place, it stated "the purchase price of $3.5 billion and the imminent signing of binding contracts mentioned in the market speculations are entirely unfounded."
FXall has more than 2,000 institutional clients trading on the platform, offering more than 500 different currency pairs through on-the-spot trading, forward and option contracts.
The potential purchase could further diversify Deutsche Börse's business beyond stock and derivatives trading. Earlier this week, it announced the acquisition of Axioma, a UK risk and portfolio analytics provider, for $850 million.
The deal would combine Axioma with its internal index businesses, STOXX and DAX, to form a new company valued at €2.6 billion.
Deutsche Börse has also made a number of efforts to expand its FX business following the acquisition of FX trading platform 360T in 2017. In May, the group bought FX trading venue GTX ECN for $100 million with an aim to expand in the US, and then four months later, Deutsche Börse and 360T launched a new market data product covering FX spot and swap markets.
Earlier this year, Refinitiv, formerly Thomson Reuters Financial & Risk, launched a new analytics service for trading performance on FXall.