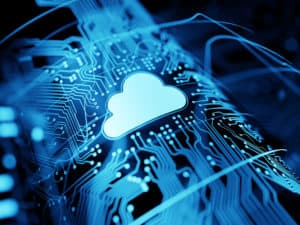 The head of enterprise cloud computing at Fidelity Investments has left the role after more than two years to join MarketAxess as its chief technology officer.
Michael Baker was appointed CTO at MarketAxess effective today, and is now responsible for all software development including strategy architecture, as well as development and deployment of the firm's trading systems. Baker will report to Nick Themelis, chief information officer at MarketAxess.
"Mike's experience at both investor and market-making firms make him ideally suited to help support our global institutional buy- and sell-side client base," Themelis commented. "His knowledge gained from his more recent work on cloud computing will be a valuable contribution to MarketAxess' development process."
As head of enterprise cloud computing at Fidelity Investments, Baker oversaw the investment firm's digital transformation to the cloud for velocity and cost reduction purposes. He also helped develop cloud security, governance and operations to deliver more than 100 business applications across business lines.
Prior to Fidelity, Baker was the managing director and head of high frequency trading, asset management infrastructure and engineering for Citadel Investment Group. At Citadel, he led the assessment and implementation of new technologies as the company evolved into a high-frequency market making technology specialist.
"I'm thrilled to be joining a firm with such a solid track record of technological innovation," Baker commented. "MarketAxess is at the meeting point of the entire fixed income market, supporting the needs of all participants across the trading lifecycle. The technology that MarketAxess is developing is driving greater efficiency and automation in fixed income and I'm looking forward to being a part of that evolution."
Baker is the latest high-profile appointment at MarketAxess, after the electronic fixed income trading firm announced that Chris Concannon, industry veteran and former operating chief at Cboe Global Markets, would be joining MarketAxess as president and COO in January this year.