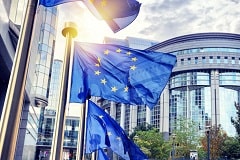 Fixed income dealer-to-dealer trading platform, BrokerTec, is to further expand its presence in the European repo market through the launch of a new Request-for-Quote (RFQ) platform.
Due to launch in Q2 2019, subject to regulatory approval, the BrokerTec Quote platform will provide RFQ functionality to European repo market participants to make better-informed trading decisions and enhancements to execution capabilities, according to the firm.
The platform will be made available for European sovereign debt, UK gilts along with supranational and agencies throughout the EU27 bloc, and will include access to BrokerTec Analytics, a new service which provides clients with individual trade performance and historical data to inform future trading decisions. BrokerTec also detailed planned future expansions to the platform, including US Treasuries and several major sovereign bond markets, including Australian and Japanese Government bonds.
"The development of RFQ functionality and launch of the new BrokerTec Quote segment is the next extension to our existing, market leading dealer-to-dealer Repo platform," said John Edwards, managing director of BrokerTec Europe.
"This new service will leverage the existing regulated platforms in the UK and the Netherlands for the EU27 and offers meaningful opportunities for the dealer community on BrokerTec by delivering significant efficiencies and enhanced execution services in the dealer-to-client space via an RFQ protocol."
CME Group took ownership of BrokerTec as part of its £3.9 billion acquisition of NEX Group in November last year.