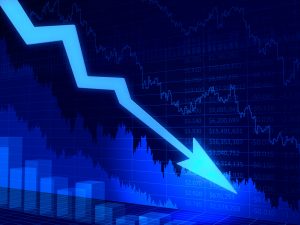 Continuous lit markets are continuing to suffer at the hands of the growing portion of volumes now taking place in the final five minutes of the trading day.
According to data sourced by The TRADE from big xyt, the Closing Auction currently accounts for 25.5% of value traded in the European equity markets with continuous lit markets accounting for the remaining 74.5%.
The rise of passive funds in the market is no secret and as these grow in number and with many of them benchmarked to the Close, it leaves potential for liquidity in the continuous lit markets to become even thinner.
Trading in exchange traded funds (ETFs) in Europe reached almost €9 billion in average daily turnover in the first quarter of this year, while the number of equity ETFs rose to around 2100 by the second quarter, according to big xyt's data.
"The growth of low-cost passive funds has seen activity shift to the Close, which can make it harder to get a fill during the day. It can be a self-fulfilling prophecy," Anish Puaar, head of European market structure at Rosenblatt Securities, told The TRADE.
"If you see more activity taking place at the Close, you may be inclined to chase that liquidity, though it will obviously depend on the type of trade. Liquidity during the day can be thin. Total European trading volumes have stagnated, while US and Asian volumes have seen significant growth. That has been an issue for a while now."
Internalisation
However, as a large number of orders that take place during the Close being are internalised by banks and brokers it begs the question as to what this migration in volumes is doing to price formation.
"As many as half of orders at the Close are netted down and internalised by sell-side institutions, meaning this flow often never hits the screen," one buy-side trader told The TRADE.
While data to evidence this is hard to come by, data provided by big xyt found that up to 20% of total value traded in euros at the Close in Europe is already outside of the primary auction taking place on systematic internalisers (SIs), alternative closing mechanisms and over the counter.
"From a cost perspective because the exchanges can get away with charging more for that price point, people try to internalise more," said one buy-side industry insider.
Systematic internalisers were designed to remove risk from the market in the absence of broker crossing networks which were banned under Mifid II and were not intended to match client orders. One source with expertise in this area argued the levels of internalisation taking place at the Close were not in the spirit of the trading venues and instead offered a convenient loophole for those trying to minimise costs.
European regulators have begun to make attempts to clamp down on the systematic internaliser regime in recent months in a bid to improve transparency and price formation by encouraging trading volumes back onto the lit markets.
Among its proposed changes were limits to alternative trading venues (MTFs) using the reference price waiver to execute small trades by introducing a minimum threshold and limiting SI's ability to match at mid-point to when they are trading above twice the standard market size but below the large in scale (LiS) threshold.