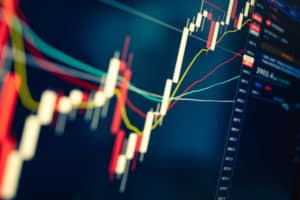 The corporate bond market has remained robust amid market turmoil, with average daily notional volume (ADNV) reaching record highs in February, according to a report by Coalition Greenwich.
In February, ADNV reached $45 billion, up 22% compared to February 2022 and surpassing the volume traded in March 2020.
The last days of January and February this year saw a total of $66 billion and $59 billion traded, respectively, with January figures setting the single-day trading volume record for US corporate bonds (including both investment grade and high yield).
Average daily trade count ended February was over 100,000 for the fifth month in a row, which Coalition Greenwich stated was a sign that retail demand remains. Data for the first half of March (through March 15) shows signs that notional volumes will remain over $40 billion a day, with trade counts over 100,000.
"The market turmoil, while certainly adding to corporate bond volume, has thus far had a much bigger impact on the US Treasury market," said Coalition Greenwich in its report.
The electronic trading space also experienced a record month, achieving nearly $18 billion per day, which is up 28% from February last year. High-yield e-trading played a huge contribution, growing by four percentage points year-over-year relative to the total market.
"Investment-grade e-trading was flat year-over-year—however, the market is still looking for its next catalyst to drive IG e-trading beyond its current glass ceiling," added Coalition Greenwich.
Elsewhere, ETF-to-cash ratio in February came in at 19%, a decline from its peak of 25% last summer. According to Coalition Greenwich, the data suggests that this decline is not for lack of trading in credit ETFs, where the ADNV in February was over $9 billion, but instead, a case of the numerator increasing via the bond market's popularity.
Issuance figures were also positive in February, with $170 billion coming to market, including $156 billion of IG bonds, the highest figures ever for investment grade. The figure is an increase from $167 billion in January and $95 billion last February.