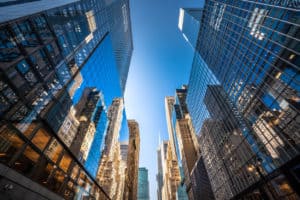 Investment bank Cowen has expanded its fixed income outsourced trading team with the appointment of two senior credit traders.
Vincent Governara and Chris Taliercio both join Cowen as senior traders based in New York and will support the firm's outsourced trading teams in the US, Asia and Europe as it continues to expand its fixed income outsourced trading offering.
Governera joins Cowen from FHN Financial, where he was senior vice president for credit trading for a year. Prior to joining FHN, he also spent five years at SMBC Niko Securities America and seven years at HSBC in senior credit trading roles. 
Taliercio joins Cowen from $2 billion New York-based hedge fund Column Park Asset Management where he worked for six years as a high yield credit trader. He also previously spent eight years at ICAP as a senior vice president, responsible for a team of credit default swap indices brokers, and four years as a trader at Tullet Prebon. 
Cowen's outsourced trading team provides cross-asset services for buy-side firms looking to outsource their entire desk or assist an existing trading operation.
The firm claimed to have seen unprecedented growth in the last year, also launching its outsourced fixed income and foreign exchange offerings during this period. 
"The appointment of two highly experienced traders is a significant step forward in growing our fixed income offering," said Joram Siegel, managing director of fixed income outsourced trading. 
"I am very excited about the expansion of our business and the added value we can deliver to clients worldwide by having enhanced our trading capabilities. We plan to continue to grow our fixed income team and to extend our products in this asset class."
Siegel joined the firm in January earlier this year in a newly created role aimed at establishing a fixed income outsourced division.