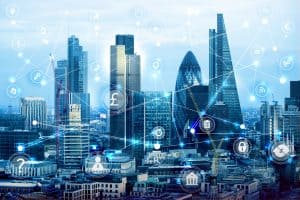 Cowen has appointed a former executive at Mitsubishi AFJ Financial Group (MUFG) as managing director for fixed income outsourced trading.
Joram Siegel joins Cowen from MUFG where he was managing director for credit in the Americas and a global credit coordinator for six years.
Previously, he also served as head of investment grade credit trading at RBC Capital Markets and as a credit trader at investment banks Barclays and Credit Suisse.
"Joram's deep skill set and years of experience in the credit markets make him a great fit for our outsourced trading team. His buy-and-sell-side expertise and extensive knowledge in implementing credit trading technologies will support our ongoing mission to help clients outperform and deliver the trading solutions that they need to achieve their goals," said Michael Rosen, global co-head of prime brokerage and outsourced trading at Cowen.
Siegel will report directly to Rosen and fellow global co-head of prime brokerage and outsourced trading, Jack Seibald.
"Cowen's outsourced trading business is well-regarded for its track record of providing exceptional, customisable service to its clients," commented Siegel. "I look forward to working with the Cowen team and leveraging the strength of the company's platform to introduce new strategies and initiatives within fixed income."
Siegel's appointment comes at a time of continued expansion for Cowen both through an extended list of senior new hires from major financial institutions and the acquisition of the investment banking arm of Dallas-based MHT Partners in Q4 of last year.
In the month of July alone, the bank hired the former head of equity prime services origination at Cantor Fitzgerald,
Michael Fitzgerald
, a Macquarie Group US sales trader,
Matthew Penfold
, and
expanded its UK-headquartered execution services business with four senior trading hires
from Citi, Societe Generale, and Macquarie.