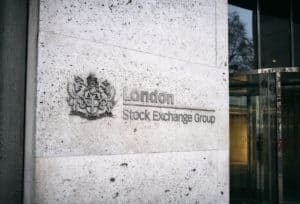 LCH's head of risk rates and services has replaced the chief risk officer following his promotion to group head of financial risk at the London Stock Exchange Group (LSEG).
According to an internal memo seen by The TRADE, David Horner was appointed as chief risk officer of the UK clearing house earlier this week after its current chief risk officer, Dennis McLaughlin, was promoted to group head of financial risk at LSEG.
Horner assumes the role of chief risk officer at LCH after serving for seven years at the clearing house as head of risk rates and services where he oversaw the development of the risk management framework for SwapClear and the Libor transition to risk free rates (RFR).
He also previously served as head of strategic risk management at investment bank Credit Suisse for almost 12 years.
Dennis McLaughlin assumes the role of group head of financial risk at LSEG after serving for eight years as chief risk officer at LCH.
"Over the past eight years, as our chief risk officer, Dennis has helped LCH to meet key risk challenges. These include several member and client defaults, authorisation under EMIR, the Eurozone crisis in 2011/2012, Brexit and most recently both the US elections and the COVID-19 pandemic," said Isabelle Girolami, chief executive officer at LCH, in the memo.
Alongside the risk appointments announced, was news that LCH had appointed Kate Birchall, former sales lead for LCH Asia-Pacific, as its new head of sales globally.
The LCH senior leadership team has seen several new additions in the last year following an extended period of success for the clearing house.
Matthew Fetta was appointed chief operating officer for LCH's SwapClear and listed rates business in the final weeks of 2019 after the clearing house confirmed that SwapClear had cleared $1 trillion notional of swaps referencing the secured overnight financing rate (SOFR).