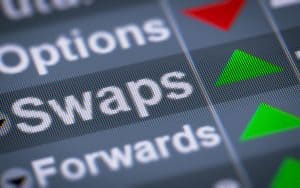 LCH's SwapClear has cleared a total of $1 trillion notional of swaps referencing the secured overnight financing rate (SOFR) so far this year.
The central counterparty (CCP) first introduced clearing in interest swaps referencing the recently-introduced SOFR benchmark in July last year, with Credit Suisse, Goldman Sachs and JP Morgan among the first participants to clear the products.
"LCH was the first clearing house to offer swaps benchmarked to SOFR. Reaching $1 trillion in cleared notional marks a significant moment for the industry and is a positive reflection of the growth in liquidity in risk free reference rates," said Susi de Verdelon, head of SwapClear and listed rates at LCH. 
SOFR was rolled out in 2018 as an alternative benchmark to Libor for US dollar derivatives and other financial products. It was first published by the New York Federal Reserve Bank in April last year, and is now considered best practice following years of controversy and manipulation shrouding the Libor benchmark.
LCH added that the $1 trillion notional volumes cleared so far this year reflects the industry's support for benchmark reform and building liquidity in SOFR swaps for the US dollar market's transition.
As well as SOFR, LCH said it has seen growth in risk-free reference rate volumes in other currencies, including SONIA for GBP and €STR for EUR swaps. LCH cleared the first swap referencing €STR (euro short-term interest rate) in October, with Morgan Stanley and LBBW among the first to clear the derivatives.
The move to clear €STR swaps followed LCH's launch of its SOFR-based swaps clearing service in July 2018, SONIA futures in April 2018 and SARON swaps in October 2017, amid a global reform to rates and benchmarks.