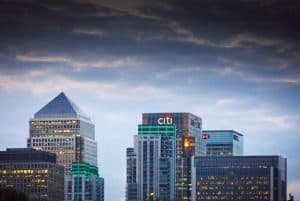 The head of execution sales for Europe at Barclays is set to depart the bank after just one year in the role to take up a similar position at Citi, The TRADE can reveal.
Matthew Cousens will join Citi as EMEA head of platform sales, as the investment bank looks to expand its equities franchise, specifically its electronic trading services and distribution, a spokesperson at Citi has confirmed. Barclays declined to comment on his departure.
Cousens was hired by Barclays in June 2018 after spending more than 11 years at Credit Suisse leading the bank's algorithmic trading sales for Europe as co-head of advanced execution services (AES) sales for EMEA. 
At Barclays, Cousens worked on expanding and delivering the bank's next generation equities trading platform, which included next generation algorithms and smart order routers, to European markets. There will be no impact to Barclays' electronic trading strategy as a result of Cousens' departure.  
Cousens joins Citi at a time of restructuring after the institution confirmed plans in July this year to merge its equities, prime brokerage and securities services businesses into a new division. The move aims to provide clients with full coverage of trading, electronic execution, financing, clearing, custody and fund services all under one house.
Known as equities and securities services (ESS), the newly-merged business is led by Dan Keegan and Murray Roos, Citi's co-head of equities, and Okan Pekin, global head of prime, futures and securities services. The division in EMEA is led by Chris Cox, who is a managing director at Citi and has been with the bank for 28 years.
"As the industry continues to consolidate and margin pressures intensify, clients are looking for solutions that deliver best-in-class services, which Citi is well positioned to provide," said Carey Lathrop and Andy Morton, Citi's co-heads of markets, upon announcing the plans. "Consistent with this evolution, we believe that now is the time to create an integrated offering supporting the pre-trade, execution and post-trade requirements of our clients."