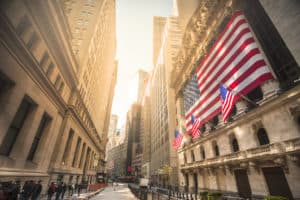 Veteran hedge fund manager and trader Louis Bacon will shut his New York-based hedge funds at Moore Capital Management to external investors amid continued pressure on client fees and returns. 
According to a letter to investors seen by The TRADE, Bacon has decided to return client assets and funding for three flagship funds and consolidate them into one proprietary fund. The consolidated fund will be managed with less participation from Bacon, the letter said.
"Although this has not been an easy decision given the loyalty of Moore's macro investors over the decades to whom I am forever grateful, it will allow me the space to step away for significant periods of time when my other interests abound without the ongoing weight and responsibility of looking after public investors' capital on a continual basis," Bacon said.
Upon returning capital to investors early next year, the three funds due to close at Moore Capital will have returned around $19 billion in profits, although the investment firm's assets under management have reportedly declined to around $8.9 billion over the past 10 years.
The shutdown is reflective of the difficult operating environment for active investment funds, with Bacon citing "intense competition for trading talent" alongside "client pressure on fees" leading to a challenging business model for multi-manager funds. He also recognised "disappointing results" of the funds in question of the last few years.
"Our move to a proprietary funded asset base will allow us to be more opportunistic in acquiring investment talent and more competitive with those whom have a 'pass through' structure," he stated.
Bacon founded Moore Capital Management in 1989 and gained notoriety for producing a massive 86% returns during his first year of operation when he shorted the Japanese Nikkei index after correctly predicting the impact of the Gulf War on global oil prices.
"We have closed down a number of funds before in our 34 years of managing client assets so this wrapping up of client investment programs is not new ground for us and we expect the large majority of the invested capital to be returned early in the first quarter of the coming year," Bacon concluded.