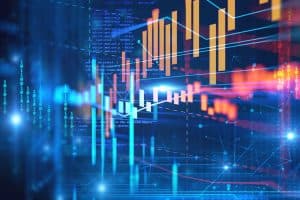 LCH has cleared the first swaps trades referencing the new euro short-term interest rate (€STR), having recently launched a clearing service for the new benchmark that replaces Eonia and Euribor transactions.
According to a statement, German bank LBBW and Morgan Stanley were among the first market participants to clear the derivatives using the €STR rate, which was first published at the beginning of this month.
"We anticipate that €STR swaps will inherit much of the pre-existing liquidity from the EONIA swaps market and are expecting strong investor demand from the out-set. As an active participant in the global derivatives market, we are delighted to offer this cleared product to our clients," said Andrew Millward, European head of macro trading at Morgan Stanley.
The move to clear €STR swaps follows LCH's launch a SOFR-based swaps clearing service in July 2018, SONIA futures in April 2018 and SARON swaps in October 2017, in the wake of a global reform to rates and benchmarks.
"The introduction of €STR earlier this month was a significant milestone in the global efforts to transition to alternative reference rates. We're pleased to be offering this product to our members and their clients, to support their adoption of €STR and facilitate a smooth transition," added Susi De Verdelon, head of SwapClear and listed rates at LCH.
Dr Thilo Rossberg, head of fixed income, currencies and commodities (FICC) markets at LBBW, added that being one of the first firms clearing €STR swaps on LCH underlines its position as a market maker in euro swaps.
"We're encouraged by the swift introduction of clearing for this product, as it's a vital step for the development of a vibrant market. €STR is taking over, and we aim to be a reliable partner and liquidity provider in €STR swaps. Besides underlining our ambitions of being a reliable liquidity provider for our clients, this €STR-trade was moreover helpful in managing our overall risk position," Rossberg said.
Earlier this month, Bloomberg said the first electronically negotiated €STR swap transition was executed on its UK multilateral trading facility (BMTF). The 5-year swap trade was executed by JP Morgan and LBBW using the request for quote (RFQ) protocol.