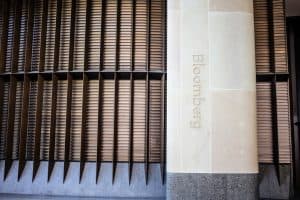 The first electronically negotiated euro short-term rate (€STR) swap transition has been executed on Bloomberg's UK multilateral trading facility (BMTF).
The 5-year swap trade was executed by JP Morgan and LBBW using the request for quote (RFQ) protocol. It follows what is thought to be the first bilateral interest swap trade also referencing the new benchmark, which was transacted last week by JP Morgan and HSBC.
"JP Morgan is committed to the success of €STR as the new euro risk free rate," said Tom Prickett, co-head of EMEA rates at JP Morgan. "Executing the first electronic trade using the new benchmark is an important moment for the rates asset class and highlights our intention to provide and encourage pricing in interest rate derivatives directly referencing €STR, effective immediately."
As of 7 October, BMTF and its Netherlands MTF (BTFE) will support trading in outright fixed versus €STR overnight index swaps in all tenors. The firm's trading venues will also allow market participants to manage €STR versus 3-month Euribor, and €STR versus Eonia risk.
For clearing, market participants will also be able to send €STR trades to LCH from 21 October, and Eurex from 18 November via BMTF. Multi-line item list functionality will also allow clients to close out and replace Eonia and Euribor trades with €STR trades at the portfolio level, to manage new €STR cleared risk. Bloomberg added that to assist with pre-trade decision making, Terminal users will be able to deploy portfolio analytics to calculate margin costs.
"Being the first to market with €STR swap electronic trading functionality is a clear demonstration of Bloomberg's commitment to providing access to new Risk Free Rate (RFR) benchmarks for market participants looking to manage their IBOR exposure," Nicholas Bean, head of electronic trading solutions at Bloomberg, commented. "Clients who use Bloomberg will  gain access to broad liquidity, while benefiting from the efficiency that comes with electronic execution."
Bloomberg added it will also introduce the ability to trade €STR swaps on its swap execution facility (BSEF) from 21 October, following the launch of SOFR swaps on BSEF, BMT and BTFE in 2018, with request for quote and request for trade functionality.