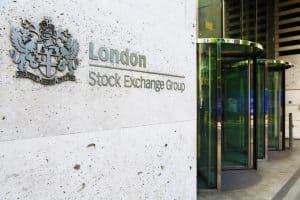 Hong Kong Exchanges and Clearing (HKEX) has announced that it will not pursue its attempted acquisition of London Stock Exchange Group (LSEG).
Having first made a £32 billion offer in mid-September that was emphatically rebuffed by LSEG, HKEX declared its intent to push forward with the deal by approaching LSEG shareholders, as tensions increased between the two exchange groups.
However, having failed to secure backing from LSEG stakeholders or convince that LSEG's planned acquisition of data and technology giant Refinitiv would have lesser value than its proposal, HKEX has backed away from the deal.
"Today, disappointingly, we announced our decision not to proceed with a firm offer for London Stock Exchange Group," HKEX chief executive, Charles Li, wrote in a blog post.
"We still believe the strategic rationale for the combination of our two businesses is compelling and would create a world-leading market infrastructure group.  However, despite a huge amount of work and discussions with a broad set of regulators and extensive shareholder discussions, the level of engagement from LSEG led us to conclude that the continued pursuit of a combination of the two businesses would not be in the best interests of our own shareholders."
The possibility of HKEX pulling off one of the most significant exchange-related acquisitions of the modern era had been rated as marginal by industry analysts, particularly when compared with the benefits that the integration between Refinitiv and LSEG would offer in creating a technology and exchange powerhouse.
David Schwimmer, chief executive of LSEG, had made his opinions of the bid very clear during a keynote interview at this year's Sibos conference, where he stated that "we view Shanghai as the financial centre in China."
In response to HKEX's withdrawal, LSEG issued a statement saying that it remains "committed to and continues to make good progress on its proposed acquisition of Refinitiv", with regulatory approval processes underway and an extraordinary general meeting planned for November this year where shareholders will have the chance to approve the deal.